Ray Shoaf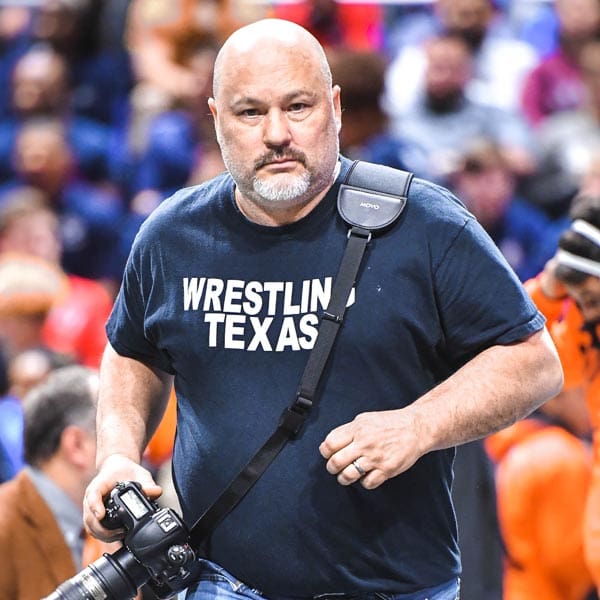 Ray Shoaf's journey in photography began while capturing his kids' sports activities, eventually leading to capturing several teams across the state of Texas, focusing specifically on wrestling. Being close to the action and sharing it has been the most rewarding part for him. When Phlox landed on this Savannah, Texas-native's radar, he found a home.
For the past 14 years, Ray has diligently shot the UIL Texas State Wrestling Tournaments, making each tournament a treasured memory. Apart from photography, he enjoys movie watching, gambling, and any location that offers a beach. Ray is passionate about wrestling, not only as a subject of his photographs but also because it allows him to showcase Texas wrestling to the entire USA. He's a fan of Guns and Roses, the movie Forrest Gump, the series Yellowstone, and Tim Allen's comedy. His experience has also honed his people-reading skills.
The founder of Wrestlingtexas.com, a national media outlet for Texas Wrestling, Ray envisioned the website as a platform to showcase Texas wrestlers to the nation and increase their chances of earning wrestling scholarships.