Tom Dendy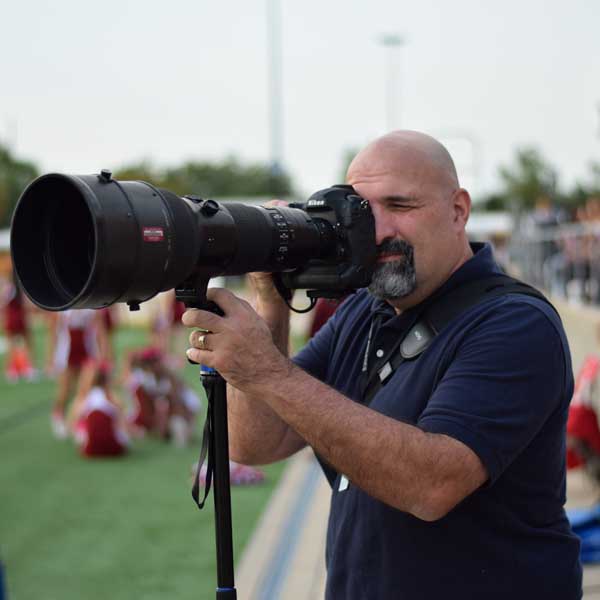 As a founding partner of Phlox Photography, I am committed to bringing together a diverse collection of professionals in various stages of their practice.
My own professional photography family legacy goes back nearly 100 years, to the 1920's when my grandfather survived the Great Depression as a traveling photographer, going door to door with a pony and a mobile photo studio. A half century later, in 1977, I took my first formal photography courses and worked my first photojournalism assignments with my mom's fancy new Canon AE1 SLR camera.
Making the digital transition in 2007, I have since built a network of professional photographers, hobbyists and interns that has become Phlox Photography.
Some fun facts about me:
I spent 11 years in the US Navy as a submarine officer, where I served as ship's photography officer, which involved periscope photography and operating an onboard darkroom at 400ft.
One of my favorite early cameras was my Sea & Sea underwater camera, that frequently accompanied me on recreational scuba diving adventures.
I have lived in 14 different states and close to 20 different cities, currently live where I started, in the Houston, Texas metro.
When there is not a global pandemic, I am a frequent traveler, usually visiting about 10-15 countries a year.
Although my grandfather eventually transitioned away from the photo booth, he spent a fifty year career on the carnival – providing me with some of my most colorful childhood memories working in the family business.
My photographic style is rooted in photojournalism and capturing life and reality. I cover dozens of sports events each year, posting and selling images on MaxPreps (a division of CBS Online).
My portrait sessions are fun and lively and designed to bring out the model's personality and nature. While I am quite competent working in either of our studios, most of my work is on location (indoors or out) where I primarily rely on natural light and portable strobes.
I am available for:
Sports
Portraits
Weddings/Events
Workplace
Lifestyle